Situated in the first row to the Sava River, BW Perla exploits the full potential of the exclusive position. The project is a unique representation of an urban revitalisation of the city and a true pearl of contemporary architecture, which delivers a peak of cosmopolitan life to its residents.
Designed as an extension of the RMJM Serbia's Belgrade Waterfronts and comprising a series of mixed-use residential schemes, BW Perla has its own distinguished character. Many of the apartments feature generous balconies and terraces opening breathtaking views of the city, and are oriented to maximise daylight and passive environmental benefits.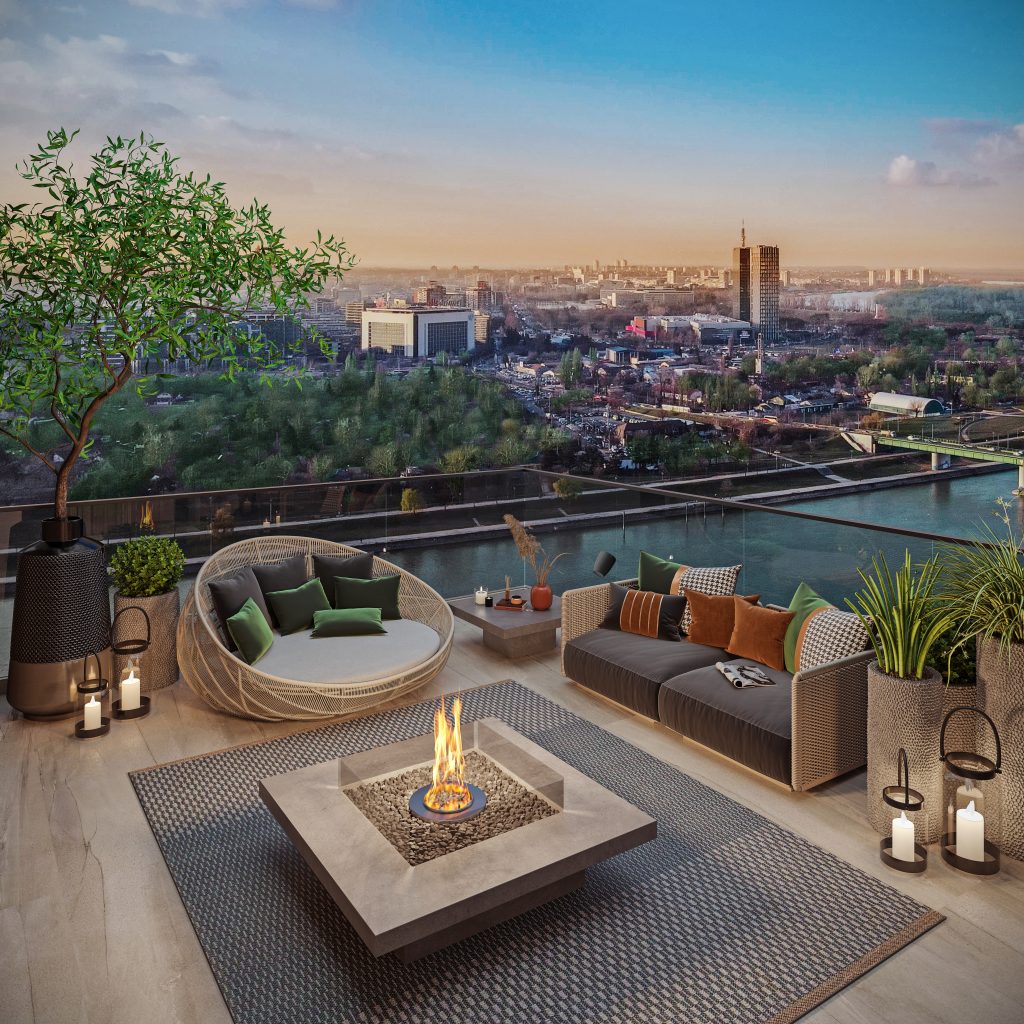 The 25-storey residential building, with direct access to the riverbank, landscaped inner courtyard and decorative water feature consists of 189 residential units of various sizes, all of which featuring high ceilings from 2,60 mt, to 2,90 mt. in all. 
While the project is aligned with BW Terraces, the site differs in the details seen at the ground floor, retail area, and entrance, as well as the geometry of the terraces with a glass façade, allowing unobscured observation and bright reflection.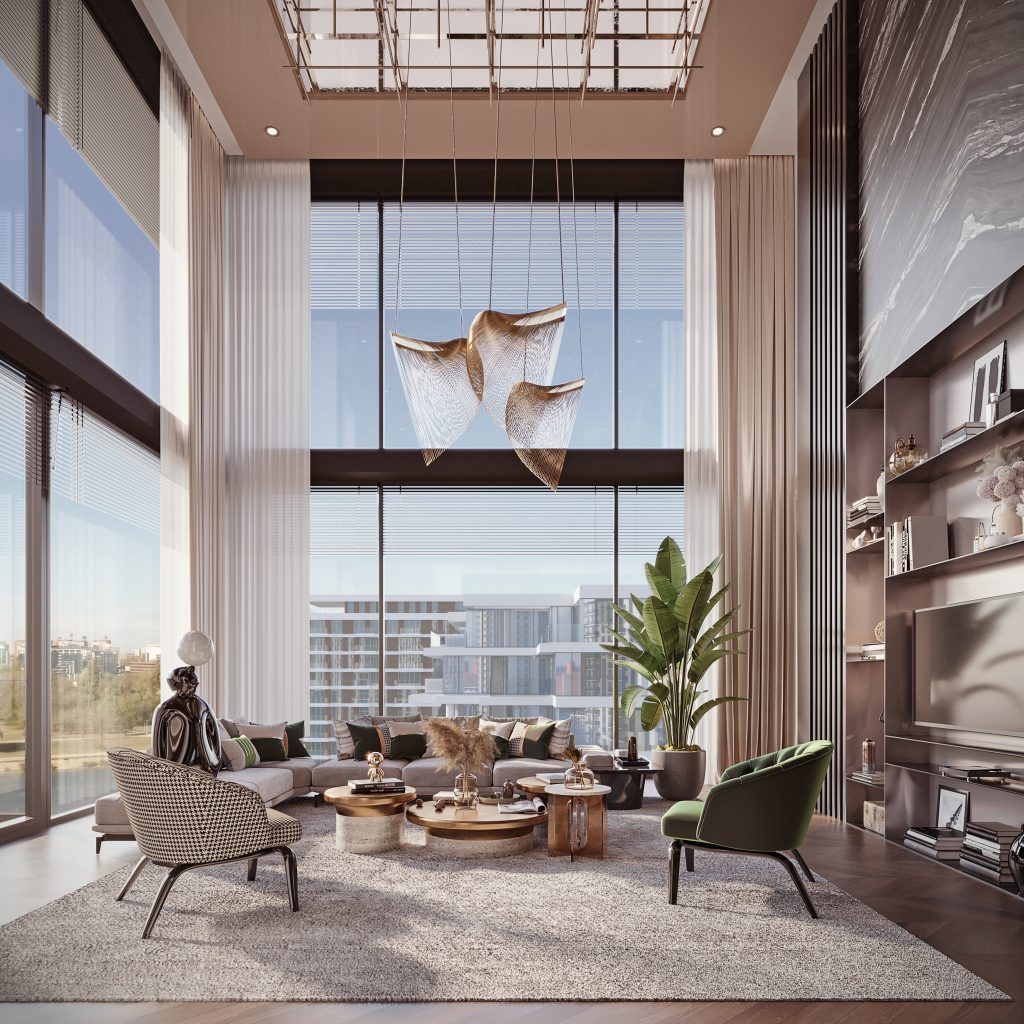 Apart from unique panoramic balconies and terraces, which deliver freshness and relaxing moments of riverfront life into residents' living space, BW Perla has been designed to be in the center and provide the best possibilities for a healthy and active life outside of tenants homes. To encourage walking and the choice of low-energy transport systems, the site is ideally located in the immediate proximity to quality conditions for jogging, cycling, or rollerblading, either along the Sava Promenada, in the landscaped inner courtyard, or the Sava Park. The lower levels offer a wide variety of amenities: a wellness centre, shops and cafes, which can be entered from the surrounding streets.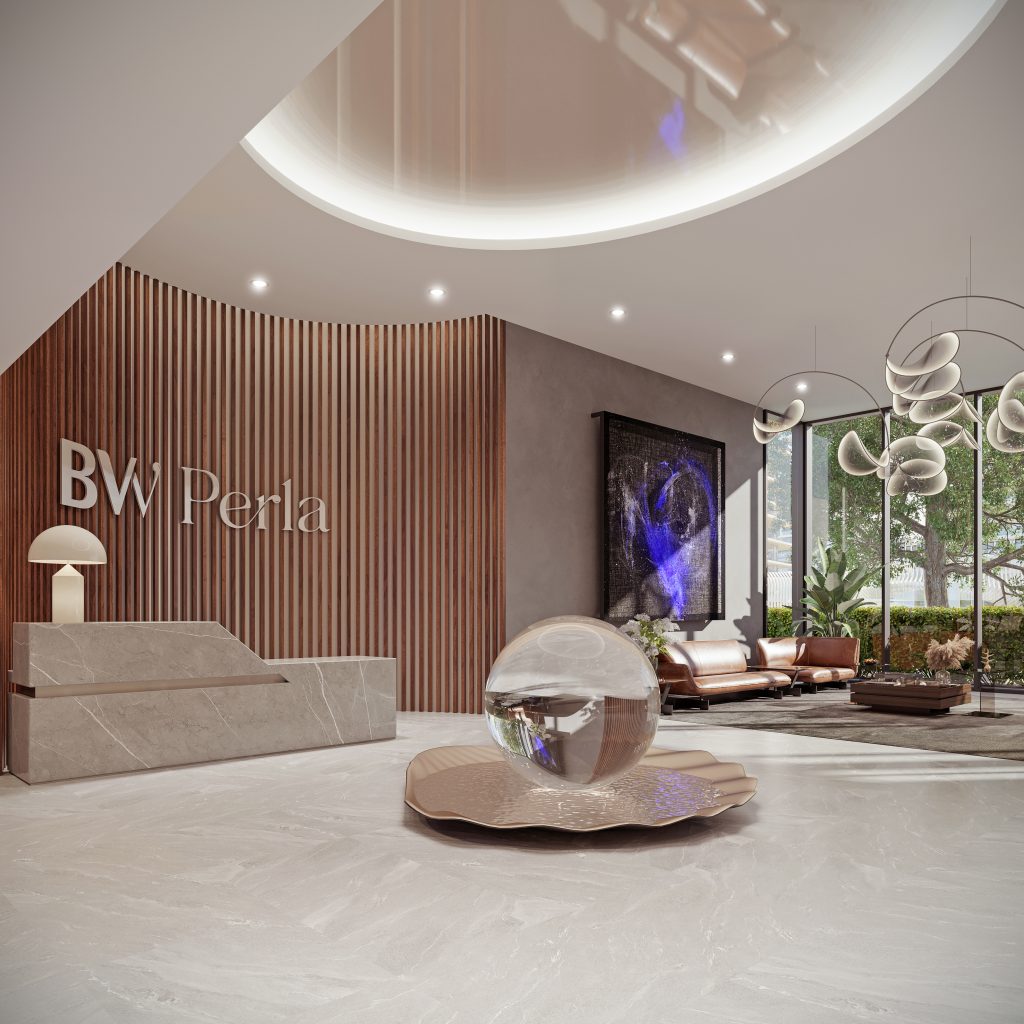 The high-density, mixed-use scheme is designed to bring everything together, creating a low-carbon, pedestrian friendly development. The building is also connected to the remote-controlled central heating system, with every apartment equipped with multi-split air conditioning. 
Project Team:
RMJM Serbia
Visualisation:
MAG Architecture