As architectural lighting continues to evolve, balancing the concerns of budget, energy use, wellness, and aesthetics requires greater diligence. Clients need to be educated consumers when it comes to the lighting their spaces requires. The following are five questions important for all clients.
1. What is Our Cost Control Strategy?
Lighting is one of the larger costs in most construction budgets. Therefore, every client will want to know how their design team intends to keep lighting costs in line with the project's budget parameters, and one of the most effective approaches is to review competitive pricing.
Obtaining competitive pricing relies on either opening the majority of the lighting package to alternate specs proposed by the bidding contractors or listing for each lighting fixture a minimum of three specs pre-vetted for equal performance. Between these two approaches, the second method is preferred because it gives contractors enough flexibility to define the most cost-effective package without opening the project up to inferior products or extending the bid process as the design team reviews contractor-proposed alternates to ensure they meet design intent.
Having lighting designers on the design team helps clients get the most value from their lighting dollars; these professionals have the training and knowledge to make sure specified options are truly equal.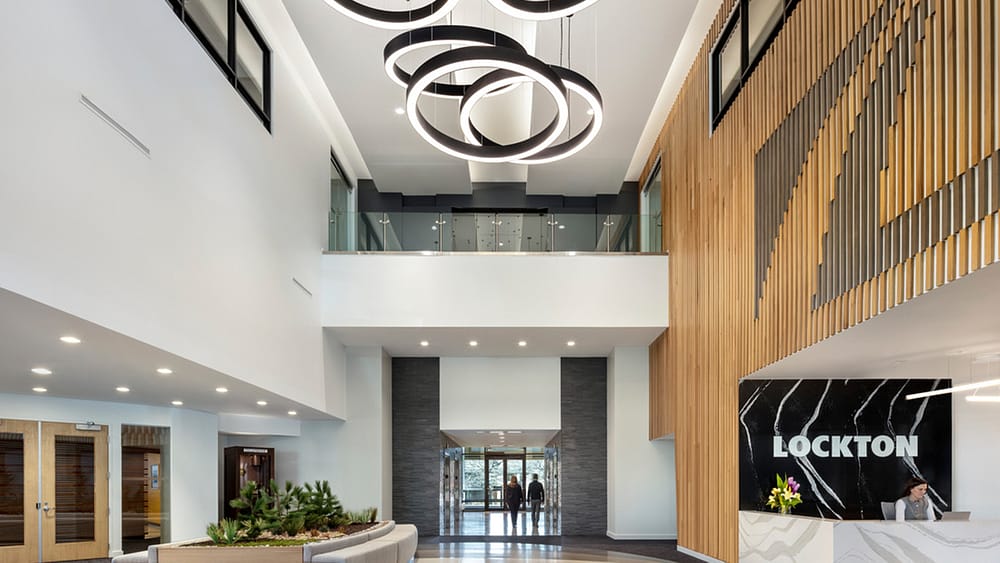 2. What About Lighting Design Validation?
Lighting design validation most often refers to quantitative quality control measures such as photometric calculations that show what light levels can be expected from the lighting design. Lighting calculations are now more important than ever since newer energy codes make it impossible to simply over-light the space and dim if needed.
Clients should require lighting validation in their RFPs and ask who will be conducting the photometric calculations and quality-assurance lighting reviews. Will these be performed by an experienced lighting designer or another party?
3. Where Are the Fixtures Coming From?
The supply chain shortages we have all experienced over the last couple of years highlight the need to know where products are manufactured and how they will be shipped to the project site. This issue is not as simple as deciding to only use North American manufacturers or avoid using products manufactured overseas. At this point in the evolution of the world economy, most LED lighting fixtures contain at least some components made abroad which means that one broken link in the supply chain can cause delays even at a factory local to the project site.
Still, a knowledgeable lighting designer who stays in touch with the supply side of the industry can help limit some of the risk of lead-time delays.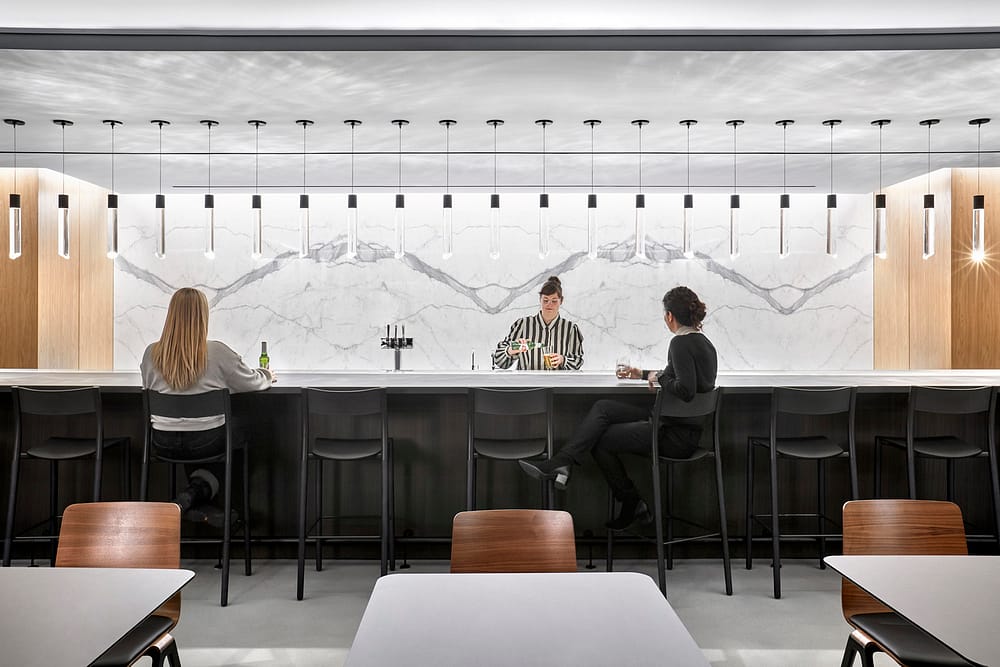 4. Who will actually be creating the lighting design?
For many projects, it may be reasonable for the project designer or architect to design the lighting. Others may require the expertise that only a dedicated, trained lighting designer can provide.
Agencies, distributors, and vendors who sell lighting fixtures do provide limited lighting design services. While working with these organizations might be an option, particularly for very budget-conscious projects, clients are limited to only those choices available from the vendor or manufacturer and miss the opportunity to evaluate and benefit from a multitude of available lighting options. But we urge caution here because while these providers may in fact hit the budget goals, a great cost-value ratio is less assured. Using their service is equivalent to asking "How much does that horse cost?" and the seller replying "How much do you have?" To be fair, there are some cases where such an arrangement can safely benefit a client, but buyer beware.
5. Is Lighting in Phone Rooms/Huddles/Meeting Rooms Going to Work for Videoconferencing/Cameras?
This issue has been relevant for several years, but with online meetings now common since the start of the pandemic, it cannot be taken for granted. The last thing anyone wants is for employees to return to the office and conclude they looked better on camera at home in their daylit kitchen than in the workplace conference room.
There are many considerations related to planning and designing for on-camera interaction, and lighting is one of the more critical. Lighting designers must take into consideration the room's proportions, finishes, anticipated participant seating locations, and the properties of the camera(s) used. In addition, they must be sure to account for a variety of skin tones to ensure an inclusive experience for all.
Starting during the design phase to ensure proper integration, lighting expertise is always advised for such spaces. In a recent whitepaper, IA's Reetika Vijay describes how teams should be intentional in defining how their meeting spaces are to be utilized, and the role lighting, among other factors, plays in their usability.
Conclusion
As supply chain difficulties, energy codes, a commitment to sustainability, and employee needs evolve, nothing can be taken for granted. By asking and answering these five questions, clients can mitigate potential negative impacts to project parameters, timeline, and design risks to ensure the lighting of their space will meet aesthetic expectations and requirements.