Impacted by numerous global shifts and movements, the hospitality industry has had to reevaluate how they design their interiors if they are to stay updated with our ever-evolving society. Factors such as sustainability, work-adaptability and more have changed the way in which customers now assess and inform their choices when choosing a business.
From small changes, such as the emotions and atmosphere a hotel room creates, to larger ones, such as interior designs catering to the 'new normal' and energy-enhancing architecture, it has become crucial to design an experience tailored to the individual rather than the trend.
The last few years have been a transformative time in many aspects, a time in which many have learnt the significance of the emotional environment that interior design can create and influence. The emotional needs of the home have become as equally important as function. As people begin to travel again, they carry these desires with them and as such the typical 'basic' hotel design is no longer appealing to the customer. Rather, based on how home trends have shifted over the pandemic, it can be expected that the average consumer would rather pay extra for a more luxury experience that caters more for the individual rather than the masses for cheap. As such, we see business for more luxury resorts reaching pre-pandemic levels quicker than others. Minimalistic rooms void of character are out, as we now see these home-based themes give rise to a number of physical and psychological trends in hospitality design.
One upcoming example of this is the Saadiyat Hotels & Residences which will be located in the Cultural District on Saadiyat Island, UAE. Made up of 8 plots, the design concept of each plot is unique and will reflect elements of the façade, specifically designed to provide an intimate and exclusive environment for its customers. For example, Plots 2 through 6 face the new Guggenheim Abu Dhabi and therefore take on concepts of New York with an exciting atmosphere, whereas plots 7 through 9 face the Louvre Abu Dhabi and have Parisian influences, which invoke more romantic and subdued emotions. Such a unique experience has been designed to meet the needs of the modern traveller, who seeks a stay that has been catered to the individual.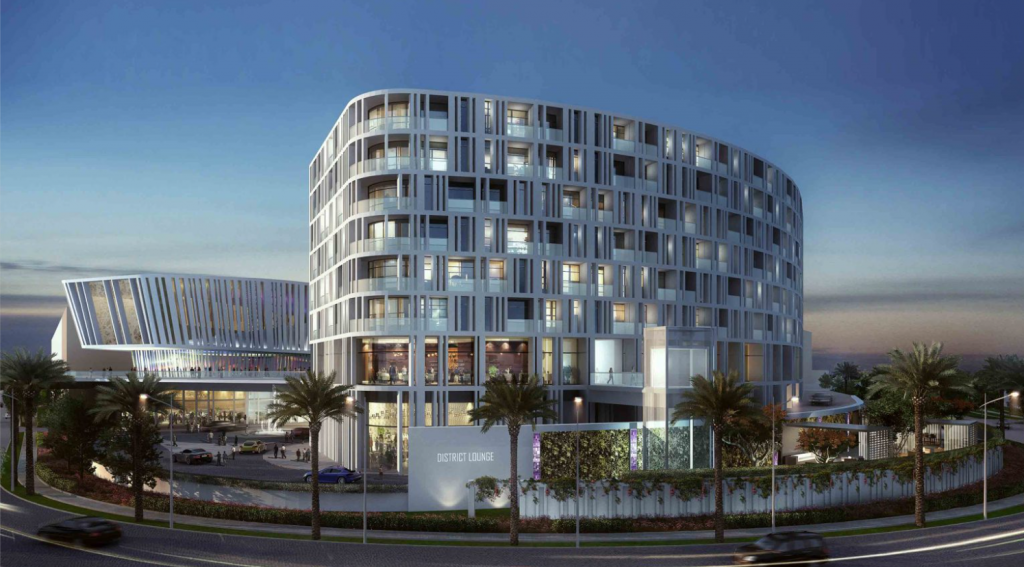 Saadiyat Hotels & Residences, Saadiyat Island, UAE
Alongside this, we can also see the emergence of 'localised' design. Unique, tailored hotel concepts are beginning to gain industry-wide attention and appreciation despite their targeted strategy, and are finding their way into the mainstream. Localised design is multifaceted in the benefits and highlights that it offers from the individualism gained from using local art to sustainability through using local materials. 
RMJM's 7-Star Hotel and Serviced Apartments Complex, located in Makkah, Saudi Arabia, is an example of a one-of-a-kind experience like such. The location of this project is on a highly strategic and unique plot of land within the overall Jabal Omar development site immediately opposite the Haram Mosque (the Sacred Mosque containing the Kaaba). This landmark facility utilises design features that are unique to the Middle East yet in complete harmony with the context of the sensitive holy site. Moreover, the project aims to provide visitors to the Haram Mosque much needed first-class hospitality facilities, with requisite support facilities, to ensure a comfortable, fulfilling and memorable visit to the Holy City of Makkah.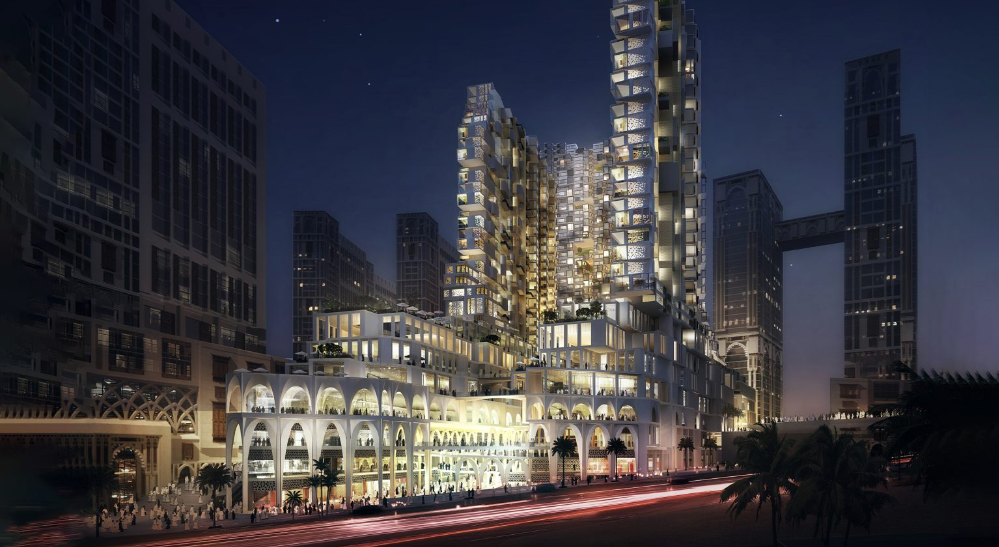 7-Star Hotel and Serviced Apartments Complex, Makkah, Saudi Arabia
Alongside these trends, the turbulence of the last two years has changed the way people think about travel. Working from home gave many a new appreciation of work-life balance,and we have therefore seen changes in what they would consider their needs to be as hybrid and remote working becomes increasingly normal. Corporate travel is returning to slightly longer and less frequent trips.
Nonetheless, we're now seeing subtle changes in the way businesses have adapted to accommodate the 'new normal' with properties reconfiguring rooms to allow for guests working across the week and staying into the weekends, an increase in in-room office setups, and on the other side, room requests that support whatever work requirements, allowing work trips to extend into long weekends. Slowly we are seeing the emergence of the living design concept seep into how hotel rooms are being designed. For example, new rooms may have an integrated office area, however, this is not necessary all the time. So by creating partitions that collapse or create that privacy, hotel goers will be able to create that distinction between work and 'play'. 
From luxury to uniqueness and more, these design choices in hospitality are still in their infancy but are expected to be prevalent in the next few years.